StO 3 ~ St-Octave, our part as Morris ambassadors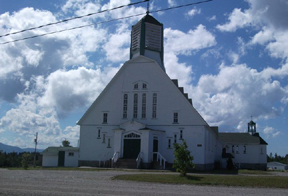 (St-Octave Church)
Report on participation (concluded)

Our general impression was of a great deal of thought and effort having been put into the arrangements by many people, with the result that everything went fairly smoothly.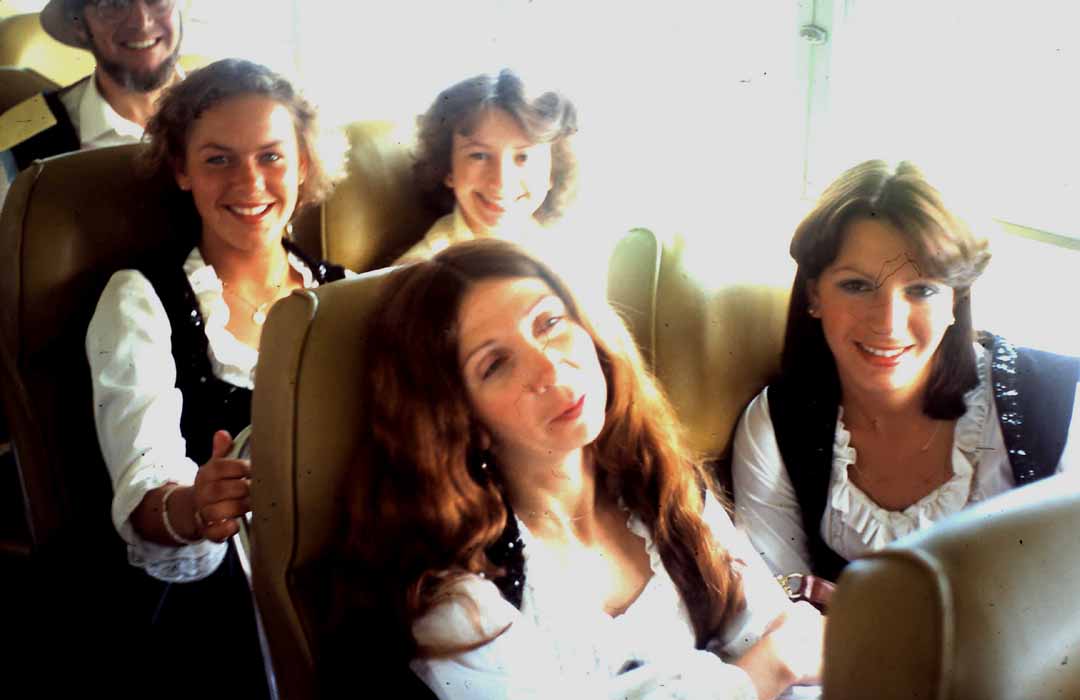 The English Morris dancing was enthusiastically received by the overwhelmingly French-Canadian audiences. We enjoyed our stay and were glad to have been invited.

Enclosed are two festival leaflets and a postcard.
David Winn
15 September 1978
(Bus, the Italian dancers,
and Don)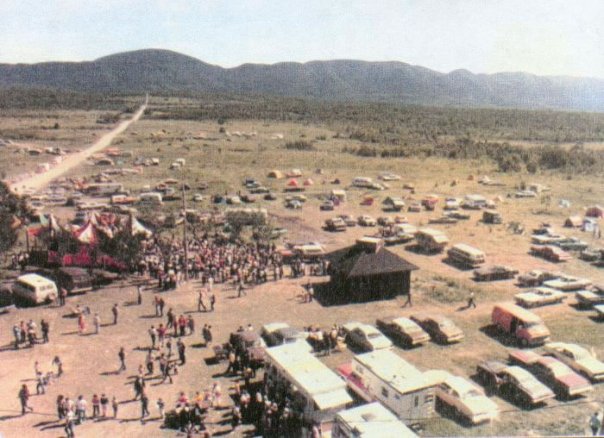 One of our dances, Beaux of London City, is brisk, in 6/8 time, and the wood stage resounded, encouraging some of us to stamp, despite my entreaties. Anyway, the audience liked it. I recall exiting the stage after Beaux, elated at the applause, as one of the Italian dancers, the younger of the sisters, watched at the side, her eyes wide. I was out of breath, but gasped, "thank you", just reacting to the expression on her face.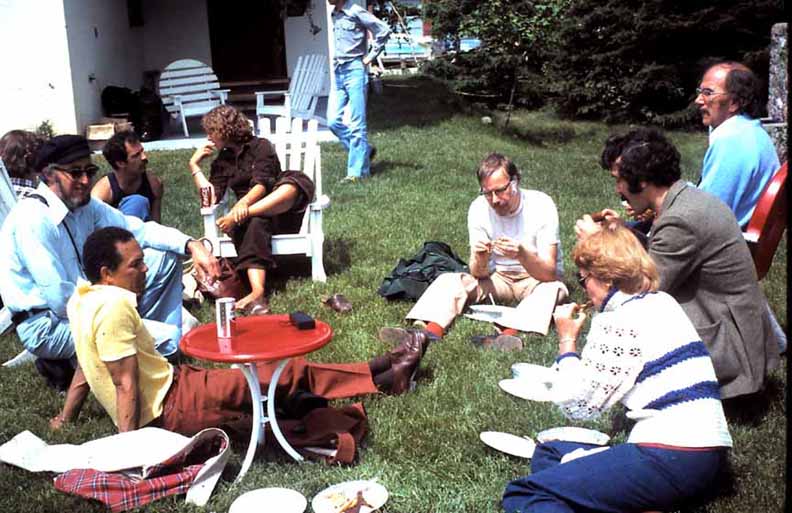 (Picnic, Don, Valin,
fair-haired Italian dancer,
David, Tom)
(I don't remember it ever getting like this when we were there in 1978)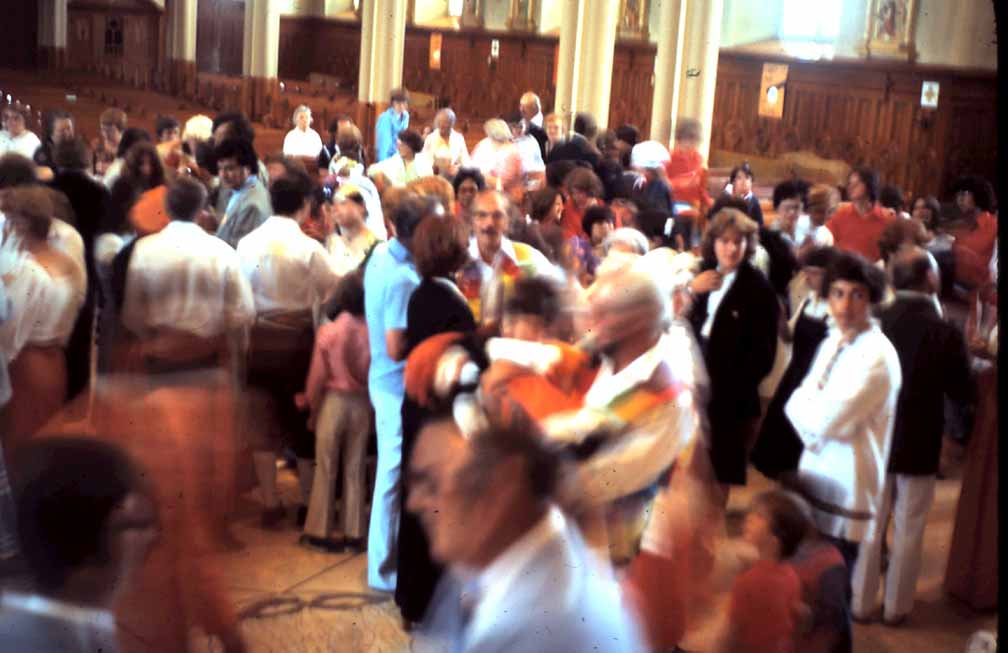 (The farewell lunch, I think;
Ken near and blurry,
Tom not so near,
both distinctive
in their patch vests,
and the younger sister
- whose name
I do not remember -
smartly dressed)
Sunday morning 2nd July, the final day, all of us dance groups were organised into some choreographed performance at Mass in St-Octave church.
(I had no photo
of the church interior
until I found this
on the Internet,
and after all this time
it does seem familiar)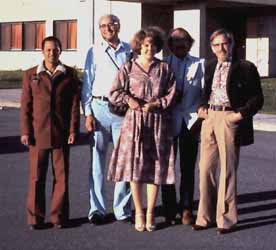 (Leaving:
Valin, Don,
Dora Leigh,
Tom, David)
---